Design Strategy Services
How might we add value to your organisation & team?
I experience review your current applications in video. Exposing (micro) frustrations while assessing if your brand is compatible for meaningful human engagement.
Learn more→
A workshop aligning stakeholders and team to deliver their best work by defining your meaning & product vision. Resulting in actionable design principles.
Learn more →
A workshop teaching your team how to rebuild application for enagement using Conversational Interaction Design.
Demo Project →
All steps are supported by the Stellar UX Design System, resulting in meaningful engagement with your customers.
Stellar UX Toolkit →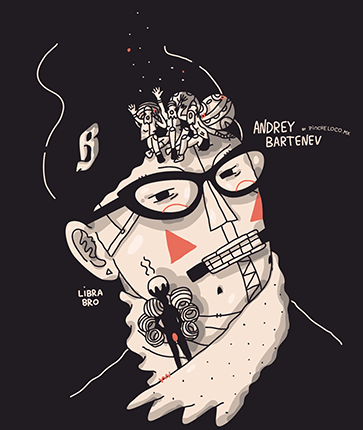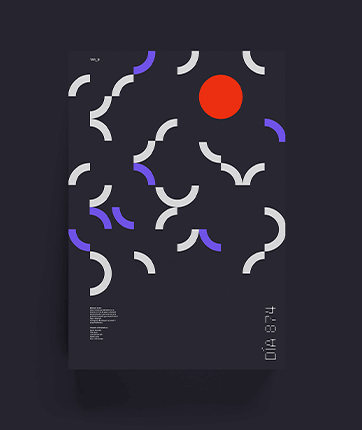 I craft, curate and share design systems, which enable companies to humanize their technology.
Visit Stellar UX →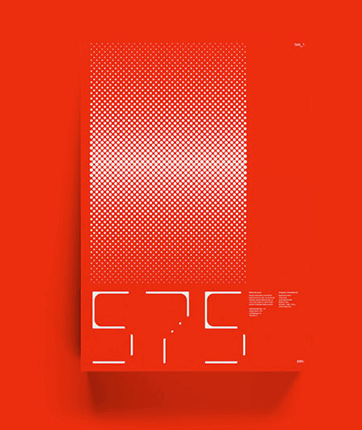 By using turn based interaction patterns and natural (visual) communication you can start building relationships with your consumers.
Digital Assistant Framework (Soon)
My reason of being (Ikigai)

I believe that the way we are building digital products is broken and that the way we organise ourselves in our companies enables dark UX patterns to flourish.

If we want to build a digital future which is humanly pleasing we need to update our brand-models and change our digital design systems for positive impact.
By extending our brand models/projects with design principles we are able to create digital applications which increase brand loyalty and raise customer retention because you are now designing with principles which are an extension of your brand.
Knowing that interactions in the real world lead to emotions, interactions in the digital world must follow the same principle. Therefor we need an actionable design system which extends our brand-models for positive impact in the digital space.
Using 21st century design tools like; Triangle of Truth, The Pitch Sentence, Design Principles First, Human Activity Pairs, Experience Mapping and Visualise your trust gaps. You will be able to build software around human activities and create value for your community for ever.
Re-claim the digital side of your brand and humanize your digital service design across all touch points. Close experience gaps which are currently being blocked by big technology companies like Facebook, Google a.o.
By extending your brand definition into the digital space through the use of design principles you will not only align stakeholders, you will also enable your brand to achieve positive impact in real-life with the help of your digital presence.
Take back ownership of your digital future and humanize your digital design efforts today.Your customers and future self will thank you for it.
Book the workshop Design Principles First →

Guide your digital design efforts with actionable design principles today.
I educate brands using technology for positive impact by using Designing with Principles & Stellar UX Design tools.
I make brand agencies aware that we need to extend our brand models with design principles if we want to build a future where we use technology for positive impact.
I support Brands, Startups & Teams; Product VP's, Product owners, UX Designers in creating ethical digital products which focus on help over hype.
I help companies to get their lead-customers involved, because if you are not designing with them, you are not designing for them.
The reason I need to be independent is that I need to be able to reflect, without being in the system all the time.
I facilitate retrospects; An import tool in achieving better results. People don't like change, but they do like to optimise things.
I motivate companies to flourish their own communities (network of customers) by building their own Digital Assistants with the help of conversational (graphical) design so they are able to design an amazing service across all touch points while using technology for positive impact.
I enable Brands to make a positive impact in their digital space by humanizing technology through the use of Design Principles & Conversational Design. I urge designers to stop using abstracted design methods and start building software around human activities and conversations. Don't be user centred, be (shared)experience centred and you will start to compound digital design effort for your company.
Drop terms like users, audiences and targets and start thinking in participating actors with pain & gains, positive and negative emotions, data for value, positive actions and trust gaps your will start building your own platform brand. 
Designing with data for value and your conversation will follow.
Where attention flows energy goes. 
I coach people to index their project subjects based on frequency(urgency), energy(impact) and vibration(priority) which enables us to find the core meaning for your users. Delivering software as a metric has no value. Meaning gives focus, focus gives joy, joy will resonate with your users.
I craft, curate and share workshops & design systems, which enable companies to humanize their technology and achieve positive impact.
I help companies find their meaning and purpose in their digital design efforts resulting in positive impact for their brand.
I help companies bridge their customer experience gaps by humanizing their software design.
I coach digital product teams in becoming proud of their work and enable digital product teams to deliver their best work; designing technology for positive impact.
I urge designers to stop using abstract design methods and start building software around human activities, using real user-centered tools, so we will start to create value for ever.
The reason I need to be independent is that I must be able to train designers. Being able to stand outside of your every day design efforts gives me the power to adjust course when needed.
I give talks about how we need to extend our brand-models and humanizing our digital product design through Design Principles. We need to update our design systems with natural and turn based interaction models using a product character that fits your brand if we want to build a digital future we can be proud of.
I worked with Niels for around 2 years when we were developing a new color system for our global customers. Niels re-designed the UX/UI and produced a great result. He is an easy-going and likable person and was a pleasure to work with. I strongly recommend Niels for freelance UX/UI projects.
I worked with Niels for over a year, but if feels as much longer due to how intense this period was.

I hired Niels as a Freelancer to initially do the the Visual Design for the consumer brand MVP, but I was tremendously wrong when I thought he would be limited to it. He did that with one arm and with the other he dived together with the team in huge amounts of data and researches and helped a lot in the UX and in many discussions of Digital transformation and the methodology used on the project development.

Niels also did the UX/UI for the professional brands that contained lots of challenges. Not limited to that, Niels is a extremely curious, open minded and creative professional with great skills to innovate and support digital projects.

For sure someone that I'm not only proud to have great conversations when it comes to trends and out-of-the-Box ideas and Startup projects, but to have as a friend. Definably someone that I would like to work again in my team and company.
Head of Data and Digital Media
Niels Kijf created a brand identity for our travel company Tears for Tigers Travel that exceeded expectations several times over.

Niels began the process by sitting us down in a very casual environment to interpret, understand and determine the fundamentals to the brand and the business.

The whole process was extremely natural and allowed the true elements and essentials to be told in the story, thus reflected in the identity of the company. From they're a logo, brand shapes, business cards, marketing material and compliment cards were created.

Throughout the design process, Niels was attentive, efficient and a fantastic listener.

I highly recommend Niels for any company looking to create, design or identify their business.
Working with Niels on the responsive website of Kieskeurig.nl was great. He was very flexible in working hours and had a good understanding of our business and the goals our website has. He also has a good understanding of optimizing and designing for multiple screens from smartphone to tablet to desktop.
Product Manager Kieskeurig.nl at Sanoma Digital
Make your brand actionable in the digital space.
Request your Design Principles Workshop Today!
Want a tailored proposal?The best way to tailor a Design System for your case is to talk about your current project and bounce ideas around pain & gains.